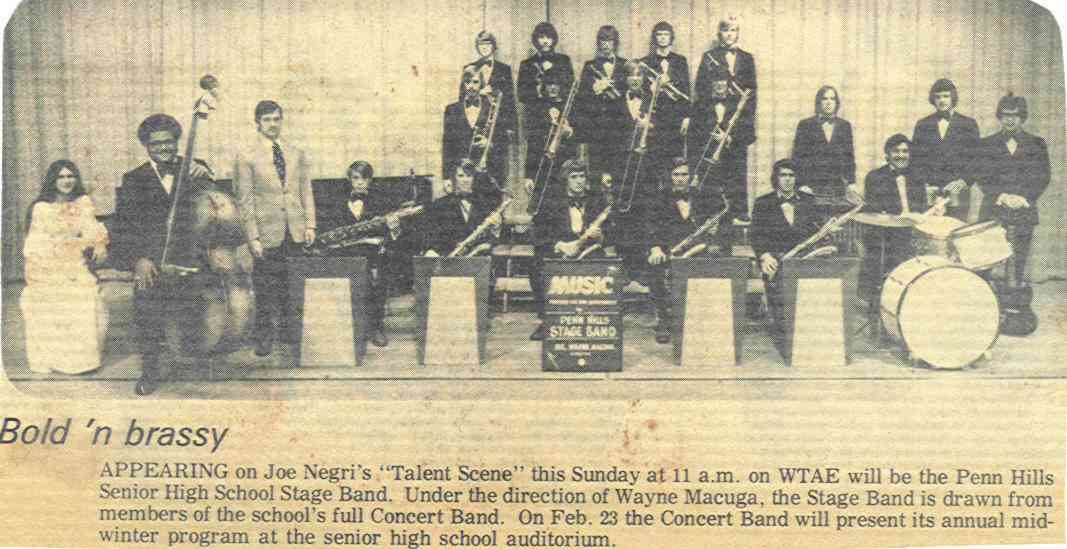 The Penn Hills Stage Band in 1972 appearing on Joe Negri's Talent Scene.
Jim Koerth hangin' around Washington D.C. in '73.
The Penn Hills Marching Band, in 1972, modeling their new uniforms in Virginia Beach.
The guys, not quite "in uniform", 1973.
Rich Pagnotta, Carl Dunkle, Gart Curtis, Calvin, and Tom Windram relaxing between practices.
Tom Cotter on the 1972 Band Trip, the human ring-toss!